Going viral and becoming a top search in trending topics is one of the major agendas that every digital marketer is following. Be it a small business or a tech giant, implementing robust strategies in their digital marketing roadmap is of utmost importance. With every passing day, technology is evolving and so is the psychology of the consumer. Often, strategies that are chalked alike often impact differently based on the method of execution. One significant matter of concern is that if business leaders are well aware of the trends and most importantly the demand of the customers. These two factors play monumental roles in Digital Marketing trends in 2024. If you're a digital marketer or an aspirant, this blog with every detail about walking parallel the latest digital and advertising trends will cover you up!
More than media planning
Gone are the days when the audience demography was specific and scrapping real-time data was not a hard nut to crack. The audience has become extremely diverse as the availability of smartphones is quite abundant. As a result, brand awareness has to be done based on the sentiment of a huge spectrum of audiences that may have the Gen X as well as the Alpha generation. This obviously includes quite extensive media planning, however, the major goal is to make the full bunch of audience feel that they fit into the environment of the product or the service.
Supporting the whole community is definitely a game of sweat but with proper SWOT analysis, choosing the right keyword or topic becomes easier. For example, if reaching out to a certain demographic seems a hard sell, 2024 Digital Marketing strategies will focus on influencer marketing. Brands are collaborating with influencers who promote products over major social media and needless to say, getting organic leads eventually becomes smooth.
Click here to see what are the latest domains of a professional and advanced Digital Marketing Certification.
Example: With tough competition in the market, when the renowned American ice cream brand Häagen-Dazs was facing a bit of cut-off from their regular customers, they switched to influencer marketing. And it helped their business land back on the track. They collaborated with local influencers and started their campaign with one main notion ice cream is important for summer. Instagram, Pinterest, Facebook, and Twitter are the platforms that were used for the digital campaigns.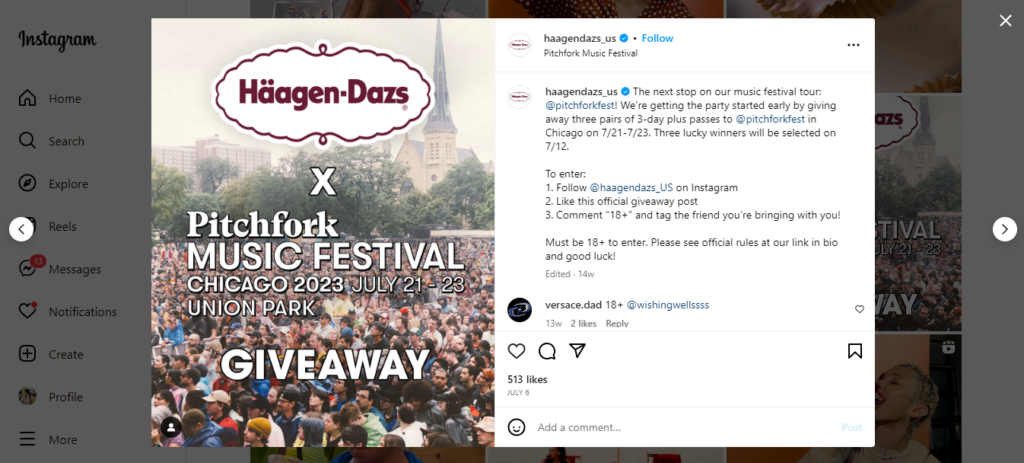 Häagen-Dazs BOGO (Buy one Get one) campaign kickstarted their selling record with the theme Häagen-Dazs Open Container followed by the social media hashtag #HDOpenContainer. Rooftop parties, political events, and taking a break from work were their major media planning in the form of digital advertisements that became blockbuster hits. Häagen-Dazs doubled down on audience segmentation to reach their target audience. They hit a sixer by segmenting the audience into digital zips and targeted people who were on their phones around Walgreens' location. They then showed them the content created by the influencers, which drove insane click-through rates and huge traffic at the sampling events.
The Mighty Artificial Intelligence
Deriving customer data, analyzing the sentiment, and then applying predictive modeling is another supreme Digital Marketing that brands are prioritizing. Artificial Intelligence (AI) and Machine Learning (ML) are improvising every Digital Marketing strategy and brands are leveraging AI to make their job simpler.
AI chatbots are crucial and business leaders are utilizing this facility to the greatest extent possible. Engaging with customers using chatbots, especially in e-commerce and quick-commerce platforms is one of the latest trends. Conversation AI chatbot is the new normal and with the amount of data these entities are having, they can solve almost every query a customer is placing. Plus, the voice search facility is another mind-blowing feature of AI chatbots where communication with the customers becomes even more transparent.
Example: Sephora, one of the customer-centric DNA beauty brands is working smoothly with its AI chatbots. This AI chatbot acts like an in-store assistant that helps customers pick their products based on their preferences. Besides, it also has the customer information like past buying history, preferences, etc., and hence can suggest the products they're looking for. Sephora's AI chatbot drives sales via 1:1 interactions that mimic in-store experiences, helps in booking appointments, and also recommends How-To videos to the online audience.
The Gen-Z world
Believe it or not, we all are living in the Gen-Z world and their population over the internet has incredibly gone high. About 74% of the Gen-Z spend their free time on the internet which amounts to almost 8+ hours a day. The graph below shows what the Gen-Z do by using their internet-connected devices.
According to Google, it's not about pulling the Gen-Z crowd toward any campaign but it's more about launching a campaign in a Gen-Z-owned internet population. Statistics read that Gen-Z is likely to spend or shop on mobile devices almost twice that of the millennial generation. Ergo, brands are focusing more on developing a mobile platform that provides the utmost convenience and security for shoppers, a major population of which is the Gen-Z. Pleasing this generation is one of the crucial objectives of most of the brands and they're the most potential customers.
64% of Gen-Z does not go for a website or an app that has a slow speed and is hard to navigate. A Campaign Monitor shows interesting data that 33% of Gen Z members bought something after seeing a social media post. The deal is not only to get along with the trending affairs but to attract the younger generation with relevant content. Social media marketing strategies say that the buying persona of Gen-Z shoppers also shows that the maximum purchase amount is coming from social marketing.
Example: Company culture matters a lot to the Gen-Z population. Cocokind, the popular skin-care brand is Plant-powered, sustainable, affordable, and cruelty-free. This brand has gained quite a fame among the Gen-Z people because it is toxin-free. Besides, it shares relevant messages on social channels that are worth global concerns. An Instagram post from Cocokind shook the world when they responded positively to the black lives matters brilliantly. Let's see what the post was all about.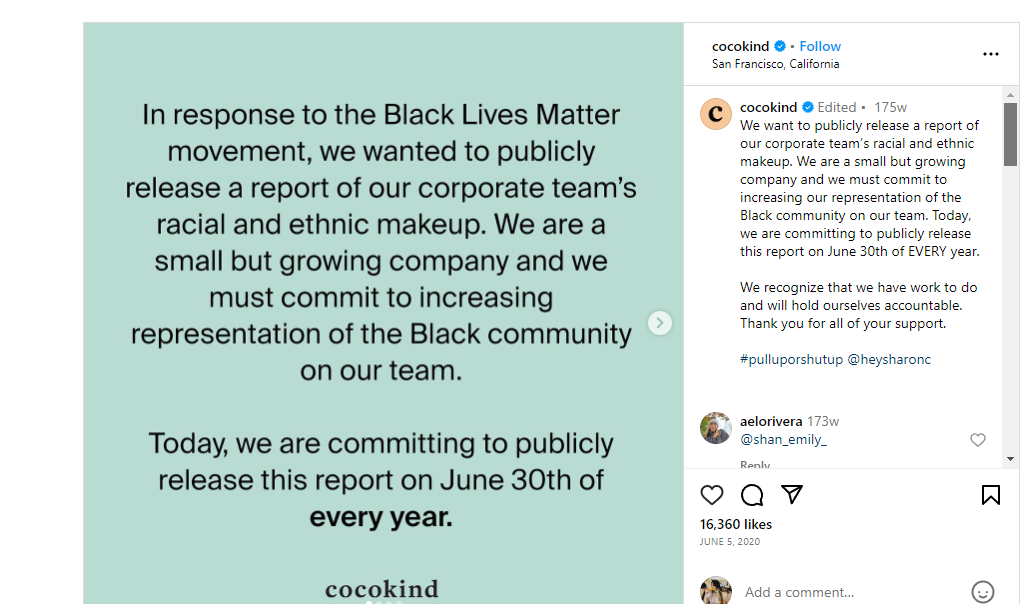 Cocokind struck with this post where they stood for oppression against black people and also promised to share their internal news that revolved around diverse ethnicities. These kinds of sensitive topics always catch the attention of people who are well-versed with what's going on in the world. Thus, Cocokind successfully promoted its brand among Gen-Z, the population who rules the internet with respect to the time spent on it.
Augmented Reality in Retail
To make it simple, Augmented Reality helps you to get connected with anything on a digital platform but you can have the real-time experience at the same time. E-commerce platforms like Amazon, Walmart, etc., have always been one of the leaders in the industry but the pandemic welcomed a different scenario. During the outspread of the covid-19, online shopping skyrocketed and people got the taste of getting products compacted at their doorstep. And there was no looking back from that moment!
To enhance the consumer experience, brands have come up with augmented reality or the Live View technique that enables consumers to get a reality check of the product they are going to buy. For example, if you're going to buy a dress and you are not sure if that will suit you, you can simply open the camera option on the site and place it in front of you. AR will superimpose the dress's image on you and you'll get a clear understanding of that dress. This in turn reduces the chances of returning the product.
Example: Amazon's AR technology unveiled a new feature called Virtual Try-On for various products. Let's say a customer is looking for a flower vase for the center table in his living room. He only needs to point his mobile phone camera at the top of the center table, and the AR flower vase will appear on the screen. The customer will understand if the size or shape of the vase goes along with the type of the table and hence, that smoothens the buying decision.
Snackable Videos
These are nothing but short-term videos that stay on the website or the social handles only for a short period of time. For example, Instagram stories, Facebook stories, YouTube shorts, TikTok videos, etc., have performed outrageously well in terms of marketing campaigns. Flash sales, Limited-time offers, etc., are leading Digital Marketing trends that business giants are following to push their revenue to the next level. In fact, YouTube Shorts now has 1.5 billion monthly active users and sees more than 30 billion daily views,2 making it a big area of opportunity for advertisers. Thus, snackable videos connect to the audiences with authentic content.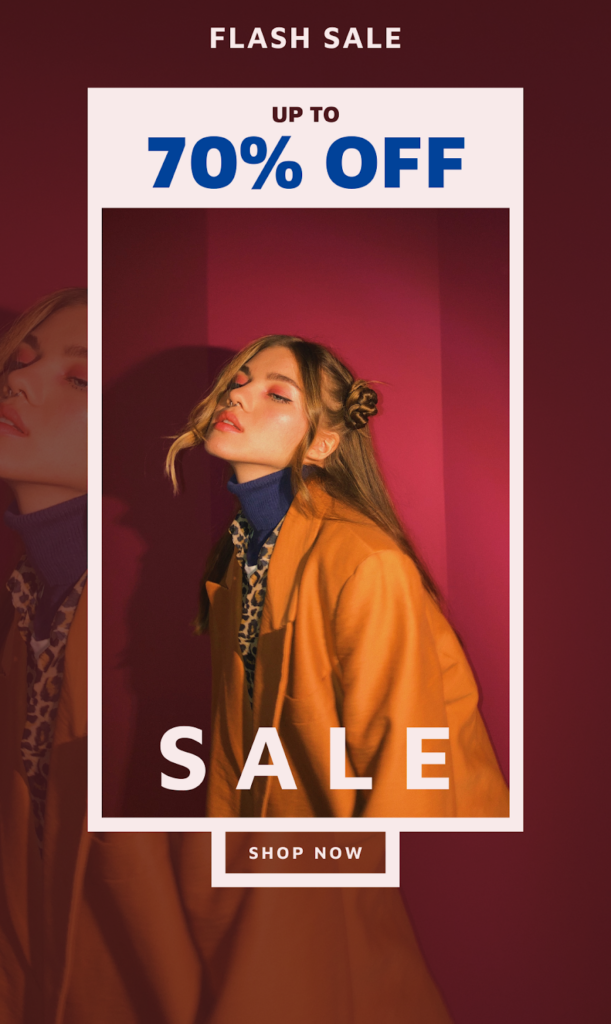 Video content 10-15 seconds long is getting viral and often hits a million views. Brands that focus well on ephemeral content usually drive potential traffic that converts quite well. This is one of the major video marketing strategies where brands engage with customers using interesting and relevant video content.
Example: Shein's flash sale for maternity wear and mom-to-be became a big hit! They posted a story on Instagram and it generated quite a good revenue for the company.
Privacy
Leaking of data and ransome attacks is also the new normal in this digital age. Breaching of privacy is absolutely nasty and everyone gets petrified at the name of sharing information on social media or any other website. Online shopping scams happen when scammers pretend to be legitimate online sellers, either with a fake website or a fake ad on a genuine retailer site. While many online sellers are legitimate, unfortunately, scammers often use the anonymous nature of the internet to robe the shoppers.
Statista reported a $48 billion loss from online payment fraud worldwide would occur by 2024. It is a $7 billion increase from the last 2022 loss, which was only $41 billion. However, brands these days are not messing with the right to data privacy of the audience and are trying their best to protect their data to every extent possible. Accepting cookies has been a way using which brands often keep an eye on the shopping movement of shoppers. However, websites and apps are providing the option of rejecting cookies or managing cookies to online shoppers so that they don't feel uncomfortable sharing their data.
Example: Online shopping's popularity is soaring due to its convenience and enticing offers. However, it has also seen a rise in online fraud. This case features a Haryana resident deceived by a fake website masquerading as "bajajfinservloan.com" on OLX India in 2017. He ordered a mobile phone, two TVs, and an air conditioner, paying via JD Pay. The items never arrived. Investigations led to the discovery the website's address was fake. Legal proceedings ensued, with Just Dial Ltd and OLX India Pvt Ltd seeking to close the police's FIR. Both companies distanced themselves from the fraud, which involved a chain of bank accounts. Three suspects have been arrested.

Conclusion
These are the latest trends that digital marketers are following to implement useful strategies in their businesses. Digital Marketing is not just restricted to checking the domain authority of a website but also to making sure that the strategies used are generating revenues. If you're aspiring to become a digital marketer you must go for a Certification in Digital Marketing that will teach you advanced techniques to flourish in your career. The need for efficient digital marketers is the need of this era and hence, Spoclearn is here to help to become one of the most influential digital marketers of the generation.