In today's challenging business landscape, everything and anything has become a project. Beginning from school, college, and in the early part of your IT career, you would now have been almost involved in some other projects, and you know the basic tenets to be part of a project management team. Here, Spoclearn outlines the most popular project management certifications that will add value and help you enhance your skills this year.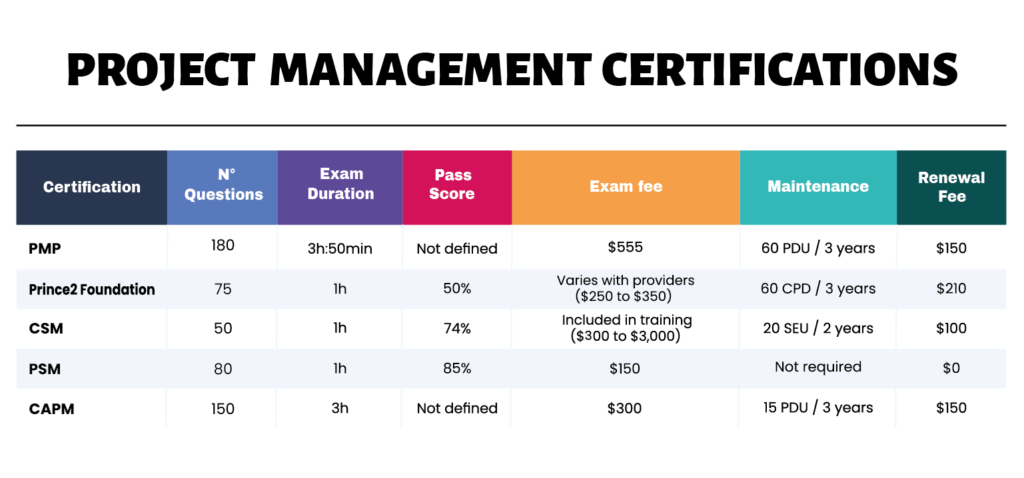 As businesses are evolving by embracing next-gen technologies, the services and products offered to customers through simple and complex projects are being run in both traditional and modern approaches. A project management career, especially in the IT industry for professionals, can be a lucrative opportunity to grow and stay relevant in a challenging job market where automation is becoming the new norm.
Top 7 Project Management Certification:
This list of Top 7 Project Management Certification is not just ideal for professionals who are already working professionals across industry sectors, but this can be relevant to college students who have just earned their degrees and are looking for job opportunities as well.
1. Project Management Fundamentals Training:
In a way, we would start this list of the top 7 certifications from non-certification training but one which belongs to the Project Management category. The Project Management Fundamentals training is a basic 1-day (8 hours) training that is ideal for anybody irrespective of the industry or background they belong to.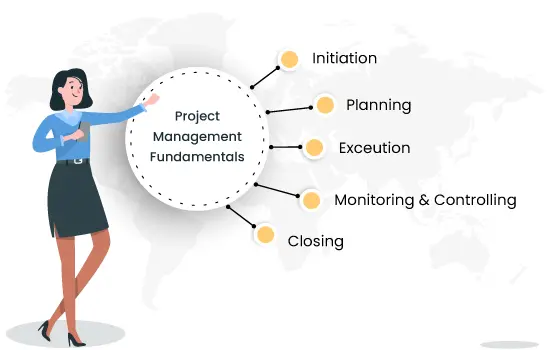 Usually, the training will be delivered by most of the training vendors globally, but Spoclearn has perfected the art of delivering project management training programs to a lot of professionals and students globally. They have fine-tuned their course agenda to a level where anybody and everybody can be part of the training to gain an entry-level understanding of Project Management basics.
This Project Management Fundamentals training is straightforward: pay a nominal fee, attend the instructor-led training, clear your doubts, receive a course completion certificate, and showcase the same on your resume, which gives you a distinct advantage over your non-certified counterparts.
Moreover, this 1-day PM Fundamentals training can provide you with the necessary base required to jump to the higher echelons of industry-recognized Project Management certification courses with much ease.
2. Certified Scrum Master (CSM) Certification Training:
This must be one of the most popular Agile Project Management certification training courses that professionals opt for when they just begin their careers across sectors. In a way, businesses are integrating Agile principles and concepts in a major way across the globe. Gone are the days when projects were managed through a traditional waterfall approach. But Agile and Scrum came and changed everything for good.
This CSM course is a 2-day training delivered by only a handful of Certified Scrum Trainers (CSTs), so there is a premium attached to this certification. This CSM training will be such an eye-opener of sorts with regard to the principles and concepts prescribed during the training. Once you come out of the training, you will feel, why the hell did we not think of working on our projects like this?
It is not mandatory that you must take up the instructor-led training to understand the concepts of CSM training, but it would add a lot of value when the concepts are taught by an accredited CST who has real-world experience.
Moreover, the classroom/virtual training will be more of a role-based training where participants will be divided into groups and will learn the concepts through gamification and Mural tools. Having a CSM certification certainly adds value to your resume and helps in achieving higher salary remuneration of USD 110,000 per annum on average.
3. Project Management Professional (PMP) Certification:
This certification is for the big boys of the industry who have a minimum of 4000+ hours of project management experience under them. This is one such Project Management certification that is popular across the globe irrespective of the industry one belongs to. This PMP certification is derived from the ever-popular PMBOK Guide, which is in its 6th iteration. The PMP certification course does not follow any methodology or framework, but best practices that have been extensively documented by the Project Management Institute and their PMI Chapters globally.
With nearly 1,000,000+ PMP-certified professionals, this is one of the most in-demand project management certifications globally for experienced professionals across sectors. The PMP certification exam is difficult to clear and requires a 4-day instructor-led classroom session which provides the required 35 PDUs for one to be eligible to sit for the same. Professionals with PMP certification, on average, receive a significant 20% bump in their salaries along with opportunities across the globe.
4. PRINCE2 Certification:
The PRINCE2 certification is a de-facto standard/framework/methodology used for managing projects globally. PRINCE2, known as Projects IN Controlled Environments, first came into existence as part of the UK Government's initiative to manage projects in different stages from beginning to end through various prescribed concepts in the form of Themes, Principles, and Processes. PRINCE2 certification training is quite popular in the UK and other European countries in the early 2000s, but today PRINCE2 has become a global project management framework and is popular across the globe.
5. Certified Associate in Project Management (CAPM):
This is an entry-level project management certification from PMI (Project Management Institute) that is popular globally. Professionals who are not eligible for the PMP certification can take up the CAPM course, which is very similar to the PMP training covering almost the same topics. As project management is increasingly becoming a lucrative career, it is imperative that enterprises look for key differentiators on prospective employee resumes in the form of certification credentials.
CAPM is one such credential that is an intermediate/associate-level certification course that is ideal for aspiring project managers, team members, team leads, developers, and others. With the average salary in the range of USD 75,000, having a CAPM credential validates your credibility as a project management professional with relevant skills to be part of complex and challenging projects in an organization.
6. Change Management Certification (APMG):
As the saying goes, "Change is inevitable," in this scenario, both enterprises and the workforce need to embrace organizational change in a way to ensure any new change is properly implemented and one that delivers maximum value. APMG Change Management certification training is one of the most holistic certification training that includes value propositions across multiple levels in Individual, Team, and Organizational Change.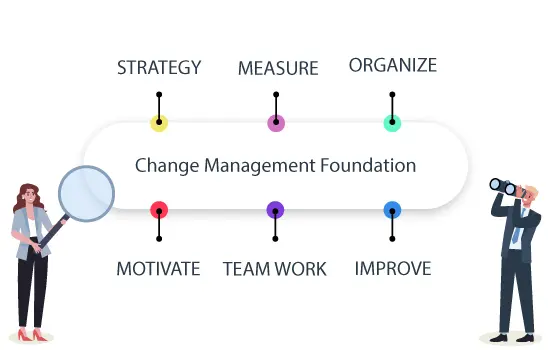 As in most cases, many change initiatives meet certain resistance, and to avoid this, enterprises are willing to train critical personnel to help their teams to adjust to the change in the form of new process integration or any merger and acquisition. There are two main Change Management certifications: Change Management Foundation and Change Management Practitioner.
The Change Management Foundation training is ideal for anybody who wants to understand organizational change and how it impacts the dynamics of the workforce within. And Change Management Practitioner is ideal for Change Agents, Change Managers, Project Managers, Directors, CEOs, and others.
This APMG Change Management certification course is based on the Change Management Institute's "The Effective Change Managers Handbook." This official handbook is key to learning everything that is there for organizational change management and is also useful in your Change Management Practitioner exam, which is an open-book exam.
7. SAFe Scrum Master Certification:
Scaling Agile across the enterprise has become the need of the hour, and this has transpired in the increasing adoption of SAFe (Scaled Agile Framework) which combines iterative development of Agile and Lean manufacturing practices into one. And SAFe Scrum Master is another popular certification course that is ideal for Scrum Masters in a SAFe organization.
This is completely different from the traditional Scrum Master role, which is at the team level; here, the Scrum Master focuses on an enterprise context. The next logical step for professionals with CSM, PSM, and other foundational project management certifications is to move to the SAFe framework to think for an entire enterprise with regard to how Scrum is facilitated along with iteration planning. There is a high demand for SAFe-certified professionals, especially for SAFe Scrum Masters. The minimum salary range for SAFe Scrum Master is in the range of USD 100,000 to USD 168,000 per annum.
Conclusion
There are many such industry-acknowledged project management certifications that are in great demand as well, but these seven project management certifications have the right mix of knowledge, best practices, framework, and demand in the market. With Spoclearn's project management certification training programs, you will gain the knowledge and discipline you need to effectively plan, monitor, execute, and control complex projects in any industry, so get your project management certifications to boost your career.