In light of the emergence of cutting-edge technologies, businesses are experiencing heightened levels of productivity and enhanced returns on their investments. Present-day industry trends encompass Data Management, Data Analytics, Artificial Intelligence (AI), Big Data, and Data Science. Organizations are increasingly adopting data-driven models to streamline their operations and base their decisions on insights derived from Data Analytics.
The global pandemic disrupted various industries worldwide, compelling small and large enterprises to adapt swiftly. This article delves into the latest trends within the field of Data Science, industry trends in Data Science, and the significance of Data Analytics.
What is Data Science? 
Data Science is the process of scrutinizing data to extract meaningful insights. Data used for such insights can be sourced from diverse channels, including databases, business transactions, sensors, and more. Consequently, this field has witnessed rapid growth, offering numerous career opportunities. Let us share a quick view of what Data Analytics is.
Overview of Data Analytics
Data Analytics involves the examination of raw data to draw conclusions. Through Data Analytics, businesses can optimize performance, increase efficiency, maximize profits, and make more informed strategic decisions. Automation of Data Analytics techniques and processes has given rise to mechanical methods and algorithms employed in the analysis of raw data.
Varied Approaches to Data Analysis
Descriptive Analytics: Provides an account of what occurred.
Diagnostic Analytics: Diagnoses past events.
Predictive Analytics: Forecasts future occurrences.
Prescriptive Analytics: Offers recommendations on what actions to take.
Data Analysts employ spreadsheets, data mining programs, data visualization tools, and open-source languages to manipulate extensive datasets. Trend Analysis in Data Science is a technical approach aimed at predicting future stock price movements based on recently observed trend data.
With the help of AI technologies, Data Science professionals are being able to monitor and analyze a huge amount of data. Data Governance has become easier and thereby, fraud detection has become more feasible in real time. Data collection from social media, along with AI and Machine Learning is one of the in-demand skills that people are learning. Speech recognition is another awesome form of analyzing data that straightway goes to data security. In fact, accessing data in a correct manner and applying it through a machine learning algorithm has always enabled the functionality of automated vehicles, e.g. driving cars.
Prominent Data Science Trends in 2024
The surge in cloud migration.
Growth of predictive analytics.
The increasing importance of cloud-native solutions.
Augmented Consumer Interfaces.
Enhanced data regulation.
Rise of AI as a Service.
Future Trends in Data Science
Highlighted below are some of the foremost Data Science trends in 2024:
1. TinyML and Small Data: In the ever-evolving landscape of Data Science, TinyML stands out as a remarkable concept. It is a strategic departure from the conventional Big Data paradigm, focusing on processing data swiftly and efficiently, particularly in scenarios with limited bandwidth. TinyML's significance is amplified when associated with edge computing, catering to a wide array of embedded systems. By embracing TinyML, data scientists gain the ability to enhance the functionality of various embedded systems, making them more efficient and valuable in real-world applications.
2. Data-Driven Consumer Experience: The essence of modern business lies in the ability to cater to consumer preferences effectively. The trend of Data-Driven Consumer Experience emphasizes this aspect by harnessing the power of data. Businesses are now utilizing data to provide customers with personalized and enjoyable interactions. This trend is particularly vital in the digital realm, where interactions are increasingly virtual. Aspiring data scientists should recognize the immense potential in this field, where data-driven decisions can lead to enhanced customer satisfaction and business success.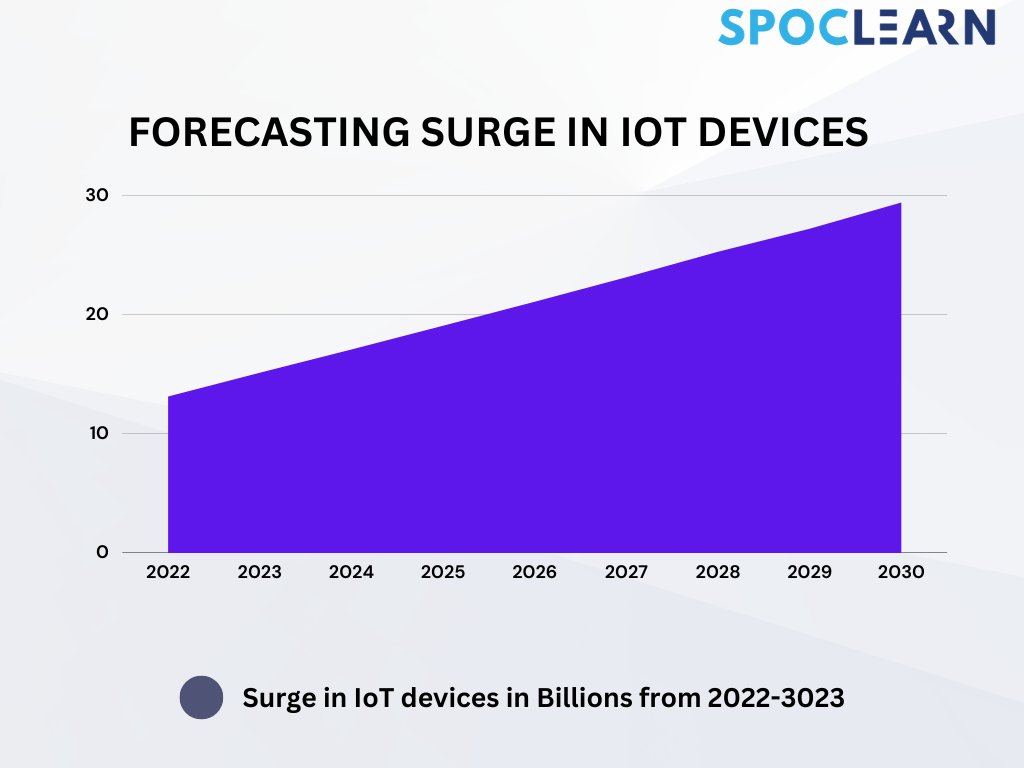 4. AutoML: AutoML represents a democratization of Machine Learning, making it accessible to individuals without extensive coding or machine learning expertise. AutoML tools offer user-friendly interfaces that allow non-experts to create machine learning-based applications. Aspiring Data Scientists should take note of this trend as it broadens the horizons of who can participate in and benefit from the world of machine learning. AutoML empowers you to explore innovative solutions and apply machine learning to various real-world challenges.
The AutoML methodology empowers organizations to harness the full potential of machine learning, revealing hidden future market insights that can only be uncovered through ML. Regardless of your industry, AutoML is the indispensable technique for extracting and leveraging this invaluable resource.
5. AI and Cloud-Based Databases: The utilization of cloud-based platforms for Data Management and analysis is transforming the landscape of Data Science and artificial intelligence. These platforms enable the efficient gathering, organization, and analysis of vast datasets. Data scientists are finding new ways to extract valuable insights and drive business decisions. Understanding how to work with cloud-based databases is becoming an essential skill for aspiring data scientists, as it opens the door to a multitude of career opportunities in data-driven organizations.
In the year 2023, the forefront of cloud database technology witnesses a transformative wave led by stalwarts such as Amazon Aurora, Microsoft Azure Cosmos DB, and Google Cloud Spanner.
6. Data Visualization: Data visualization is the art of presenting complex data in a visually comprehensible manner. In the realm of Data Science, visualization tools play a pivotal role. They enable data scientists to reveal patterns, trends, and outliers within datasets, making it easier to derive meaningful insights. As a data scientist aspirant, honing your data visualization skills is crucial for effective communication of your findings and for contributing to data-driven decision-making processes in organizations.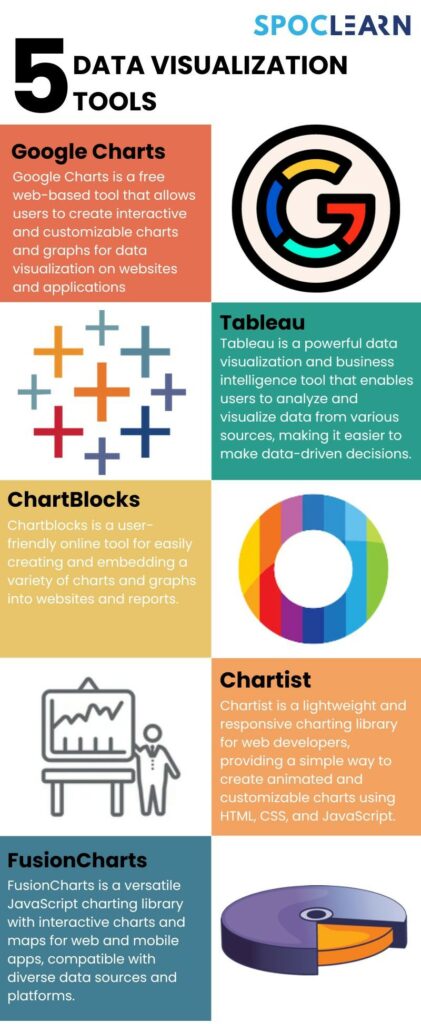 7. Scalability in Artificial Intelligence: Scalability in Artificial Intelligence (AI) involves creating algorithms and infrastructure capable of handling large volumes of data. This is vital in contemporary businesses where data is a valuable asset. By understanding the principles of scalable AI, data scientist aspirants can contribute to solving critical issues related to data quality and quantity. This knowledge is instrumental in the development of AI systems that can efficiently process and analyze vast datasets, making data-driven decisions a reality in various industries.
Conclusion
The Data Science market is witnessing substantial growth, with a projected value of around USD 378.7 billion by 2030. As businesses seek to remain competitive and seize opportunities, Data Science is becoming an integral part of their operations. Training providers such as Spoclearn offer individuals and enterprise teams the opportunity to get trained in the Data Science Course delivered by SMEs and experts with real-world knowledge and experience to stay ahead of the competition and unlock newer opportunities.